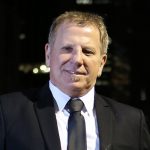 Welcome to Sea Vista Developments
Sea Vista Developments is a locally owned, family operated building company. Established in 2007, our aim is to build quality townhouses, duplexes, units and retail shops across the Sunshine Coast.
Company Director Alf Sorbello has been working in the construction industry for the past 20years, working alongside him is his son in law Tristan Begg who has over 12years of building expertise.
After many developments on the Sunshine Coast we understand how fortunate we are to be living in such a pristine environment and look forward to sharing that dream with as many people as we can. If you're looking for a new home, investment property, buy or lease a retail space, make sure to check out our current projects today and we will help make your dream a reality.
Sea vista Developments is a H.I.A member (Housing Industry Association P/L).